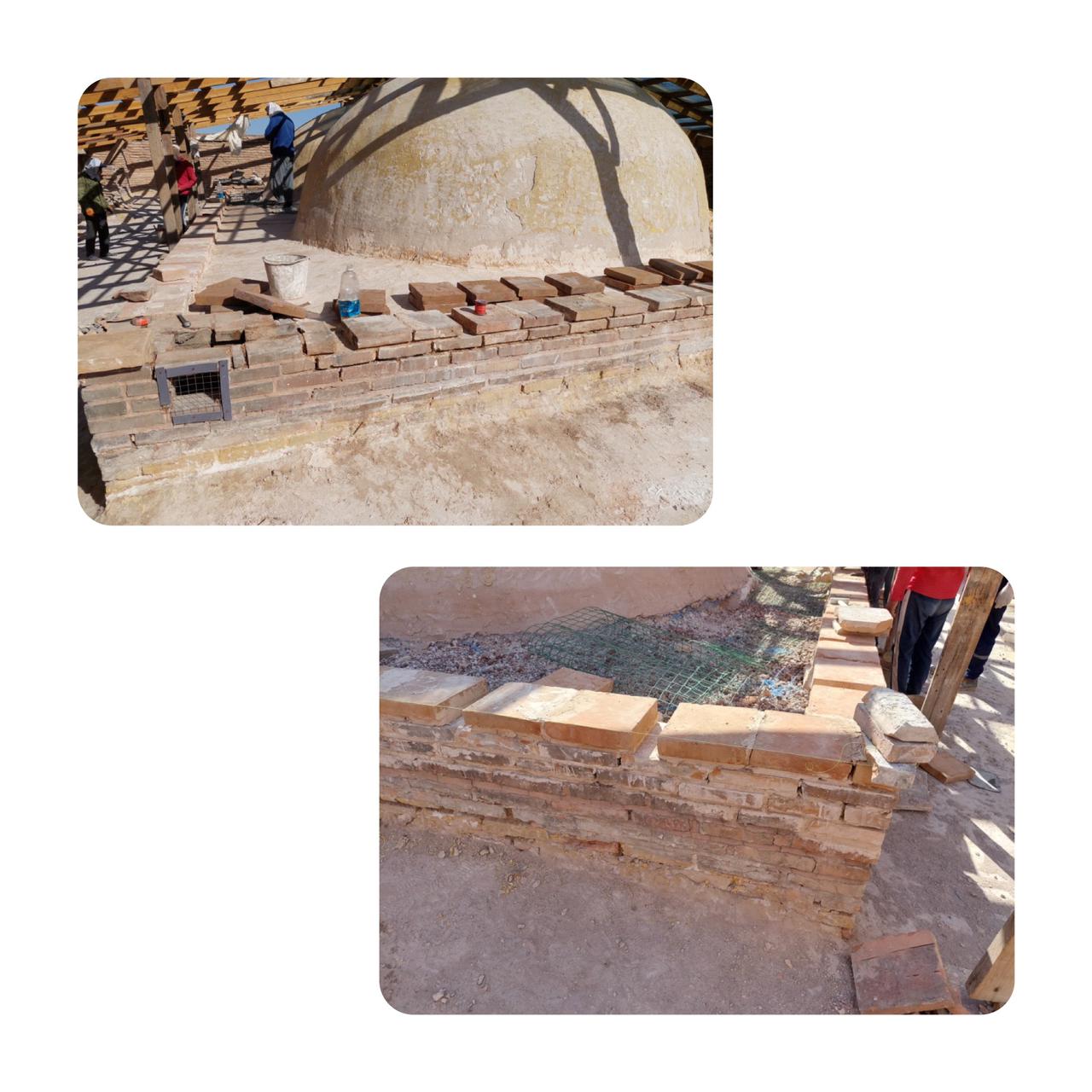 🔶Mausoleum of Khoja Ahmed Yasawi, late XIV century
1.The roof of Bolshoy Aksaray/ The device of a ventilated roof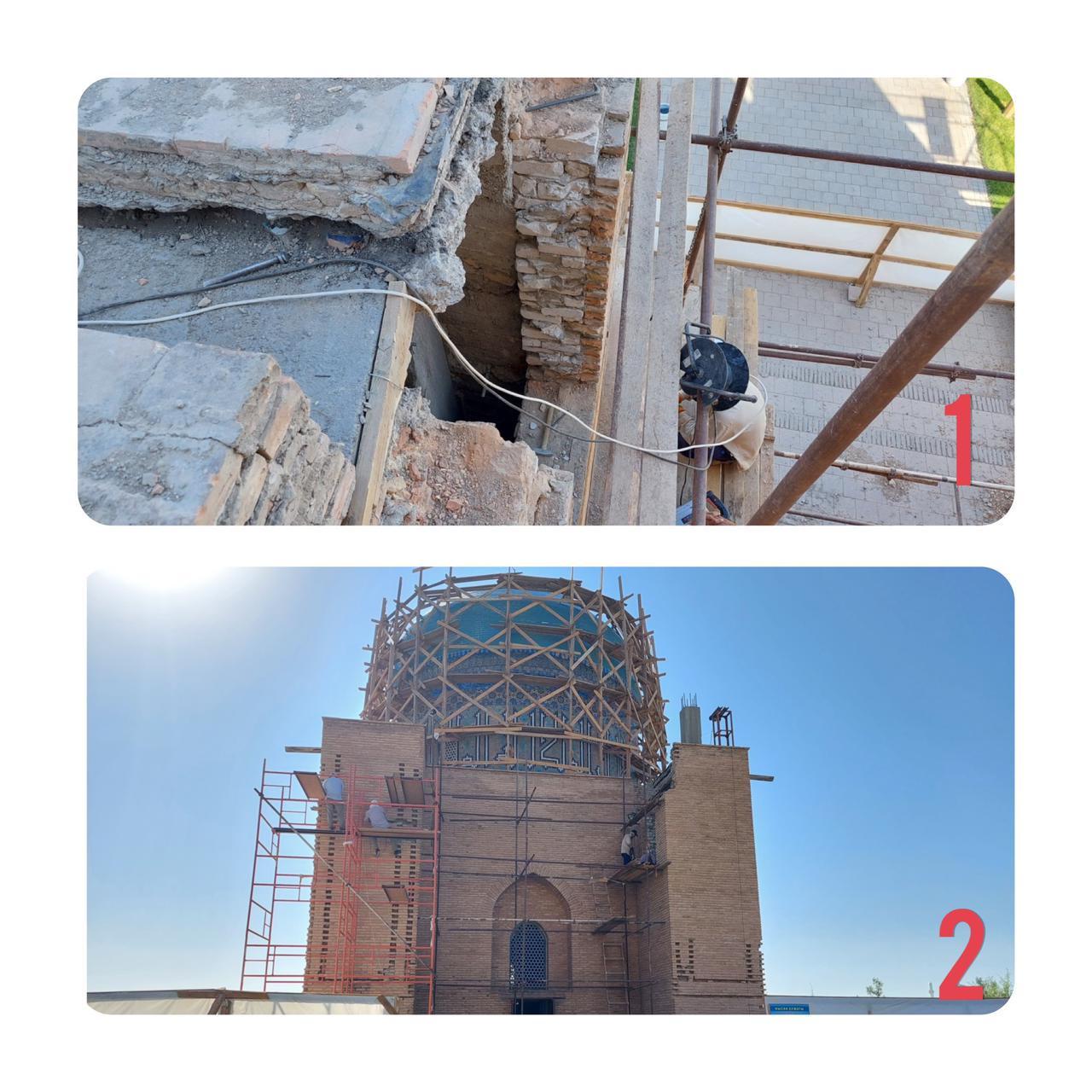 🔶 Mausoleum of Rabia Sultan Begim, VI century
1.Continuation dismantling of the portal wall
2.Continuation of the dismantling of the restoration layer of bricks on the portal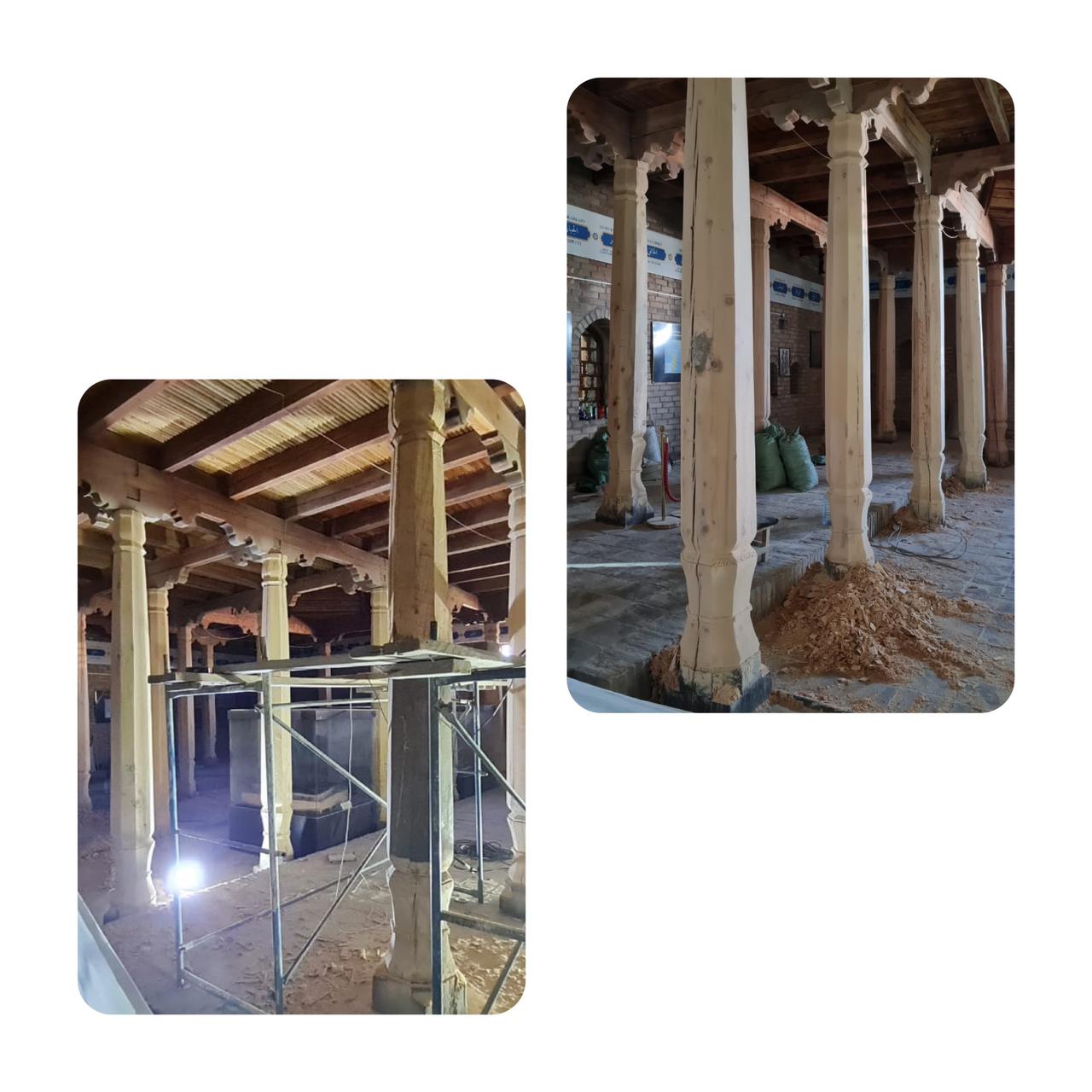 🔶 "The Great Hilvet and the underground mosque of the XII-XIX centuries"
1.Continuation of the restoration of the columns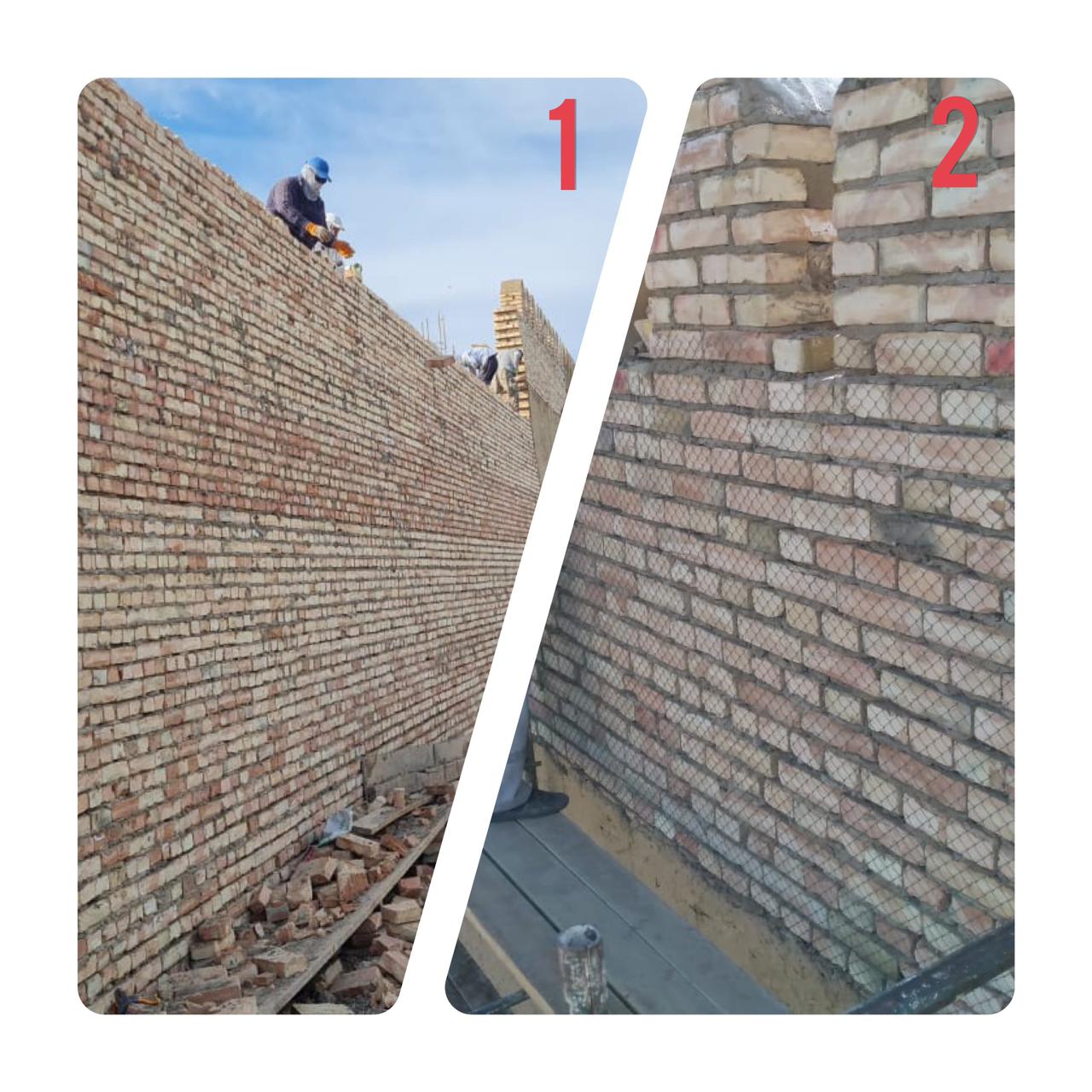 🔶 "Musala gates", XVII-XVIII centuries
1.Masonry walls of the fortress wall
2.Installation of a grid for plaster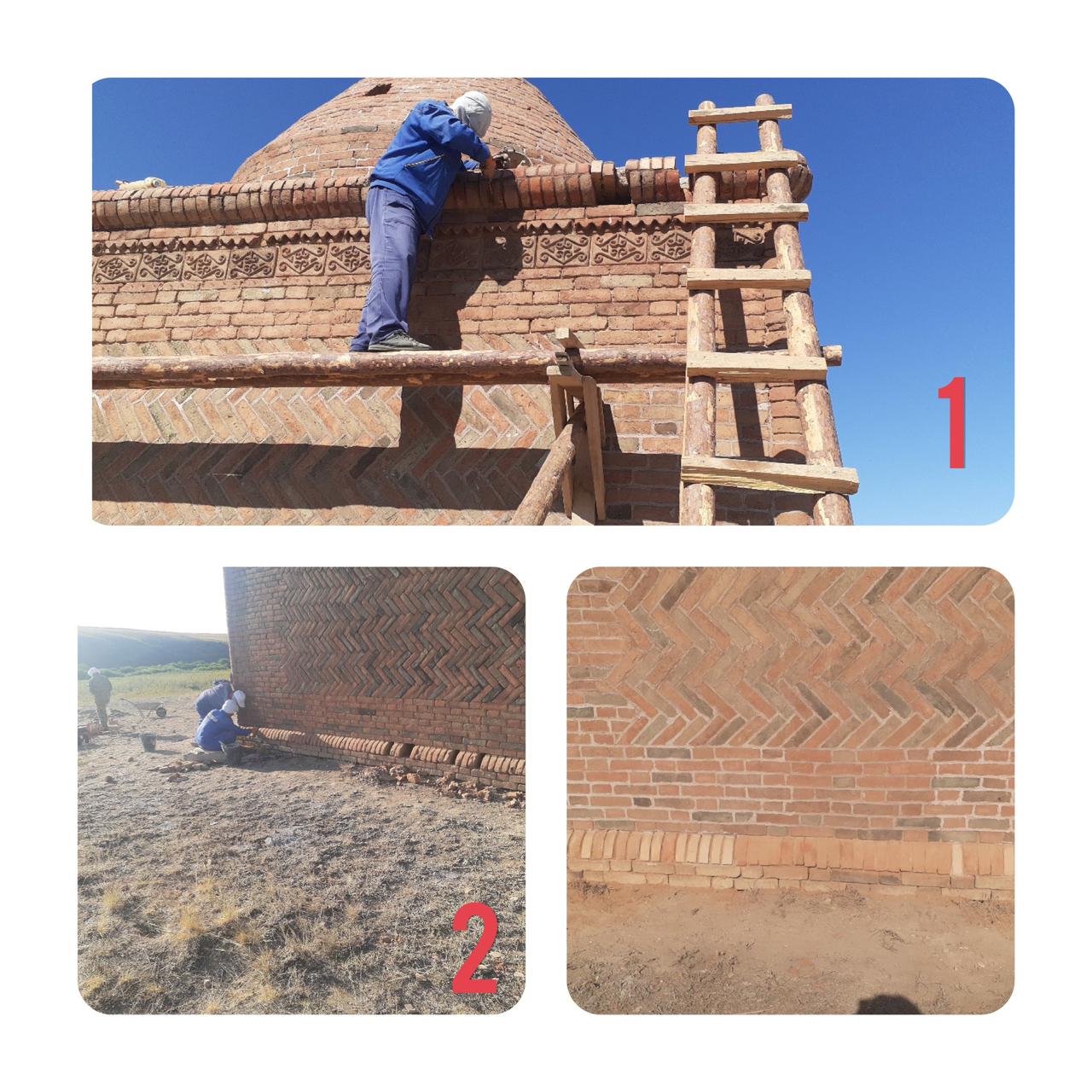 🔶 "Makat Mausoleum", 1923 y.
1.Restoration of unusable bricks
2.Restoration and replacement of masonry bricks in places of destruction and lost parts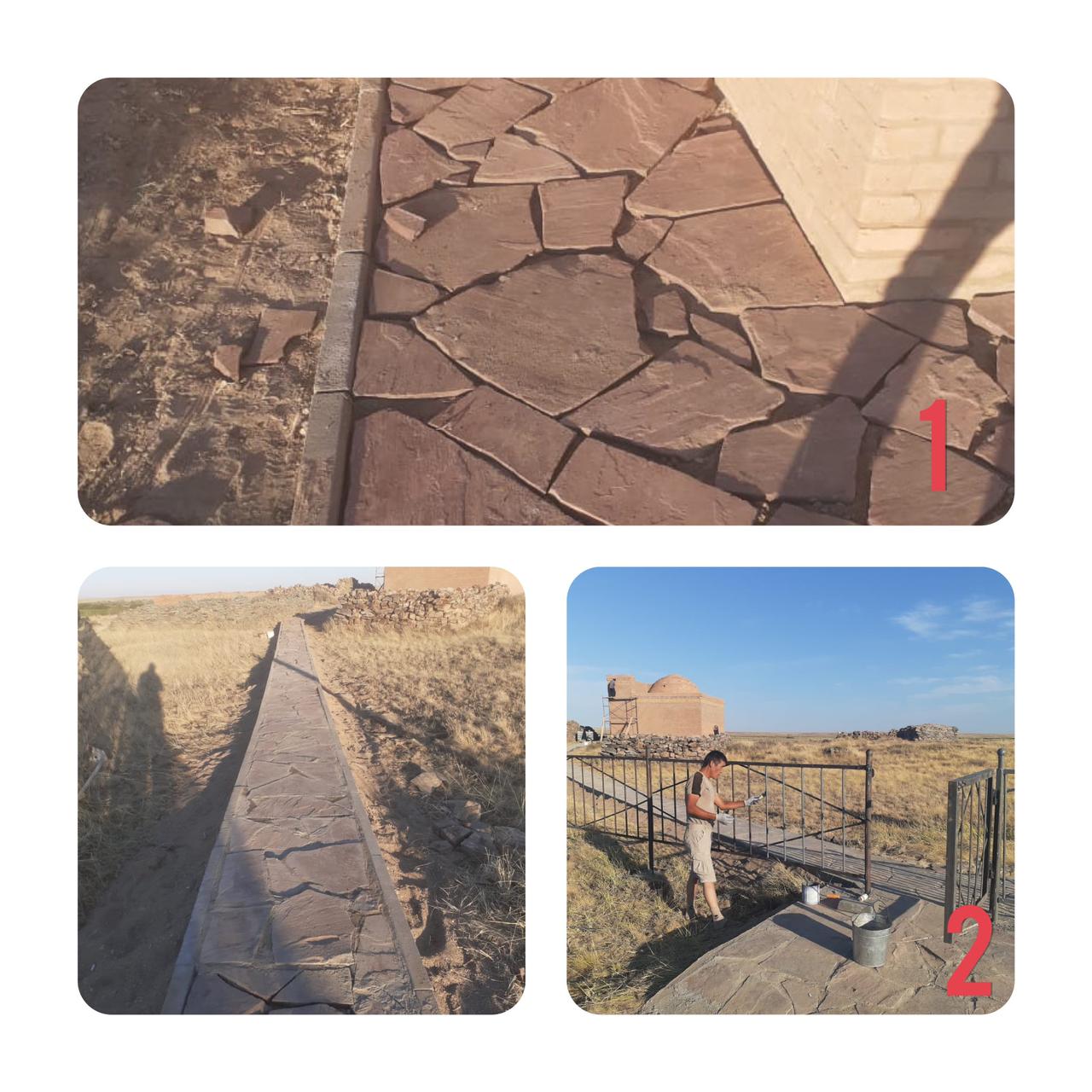 🔶"Labak Mausoleum", XIX century
1.Installation of stone-flagstone on the path and blind area
2.Fence repair and painting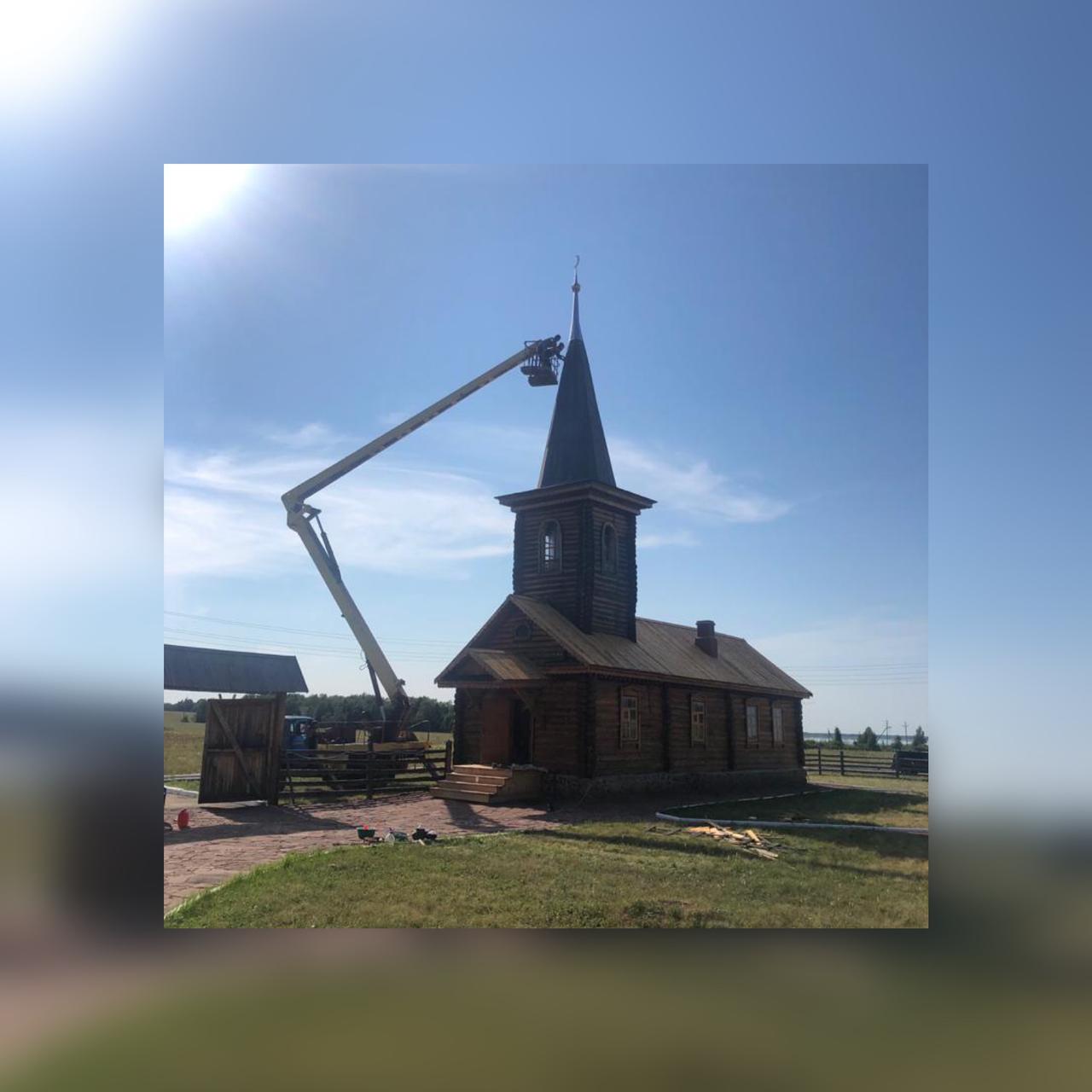 🔶 "Syrymbet Manor " (Valikhanov Manor , XIX century)
1.Replacement of the minaret roof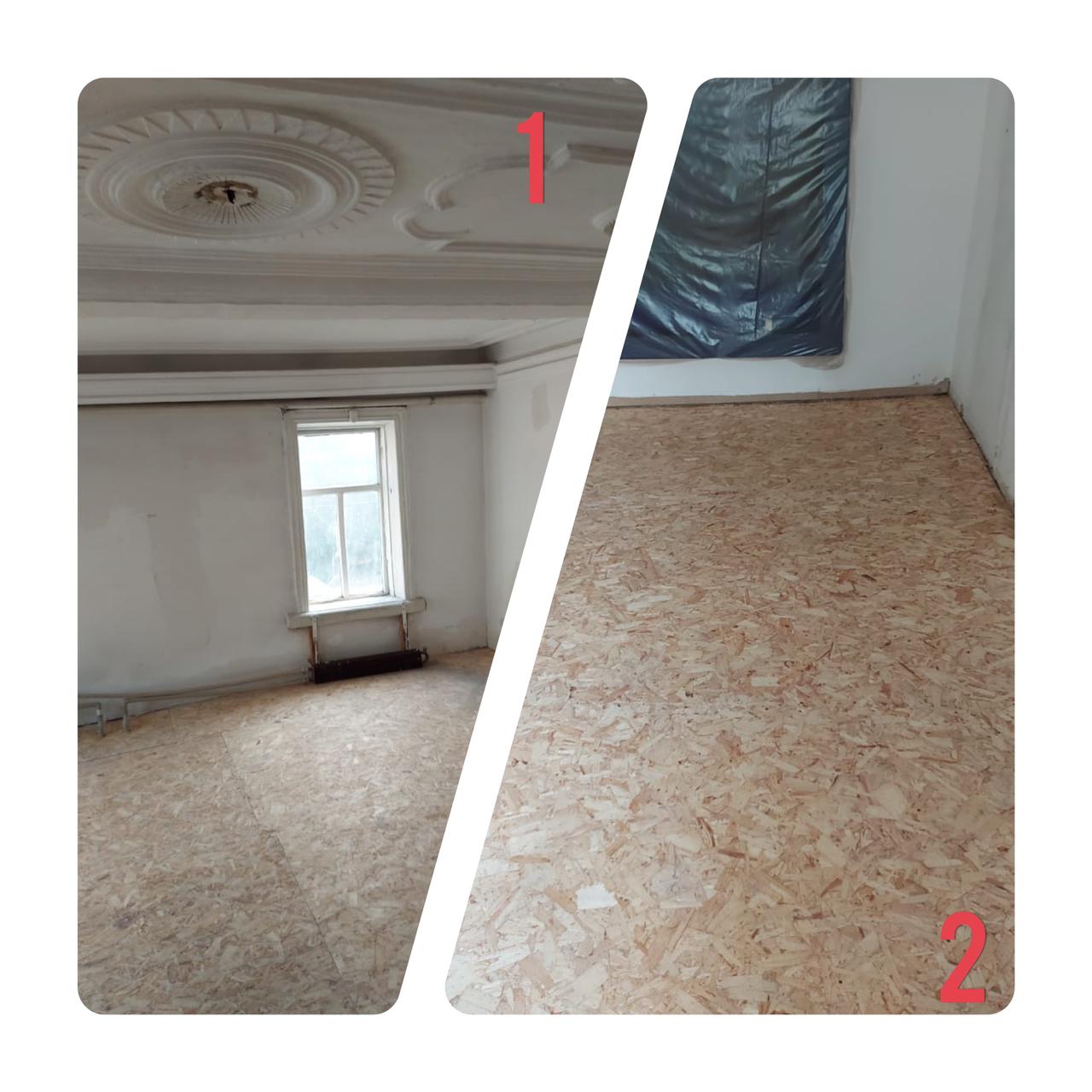 🔶 The house where Abay Kunanbayuly lived (Aniyar Moldabayev's house), now the museum " Alash arystary-M.Auezov", architect unknown, late XIX century
1.Finishing works - levkas device
2.Installation of the floor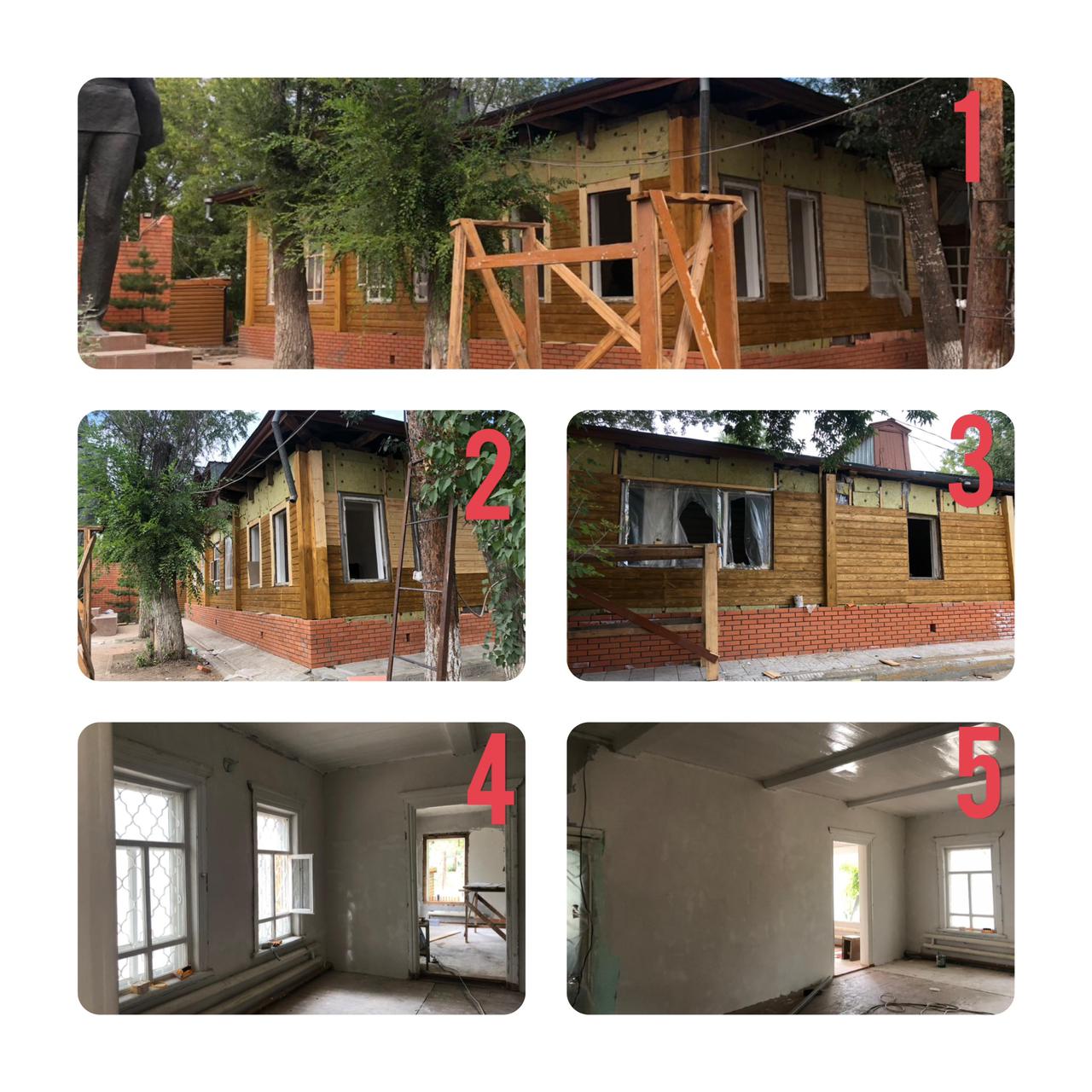 🔶 "House-Museum of V.V. Kuibyshev", now the building of the Museum of the history of the city of Kokshetau, (1889-1905)
1.Cleaning of internal surfaces of logs, exterior cladding of the facade with a brushed board, painting with impregnating compounds
2.Installation of frames on windows, cleaning of window blocks from old paint
3.Sheathing of the courtyard facade with a brushed board, preparation of window sashes for installation
4.Window sashes,ceiling painting,levkas of the wall surface are installed
5.Interior plaster walls, ceiling decoration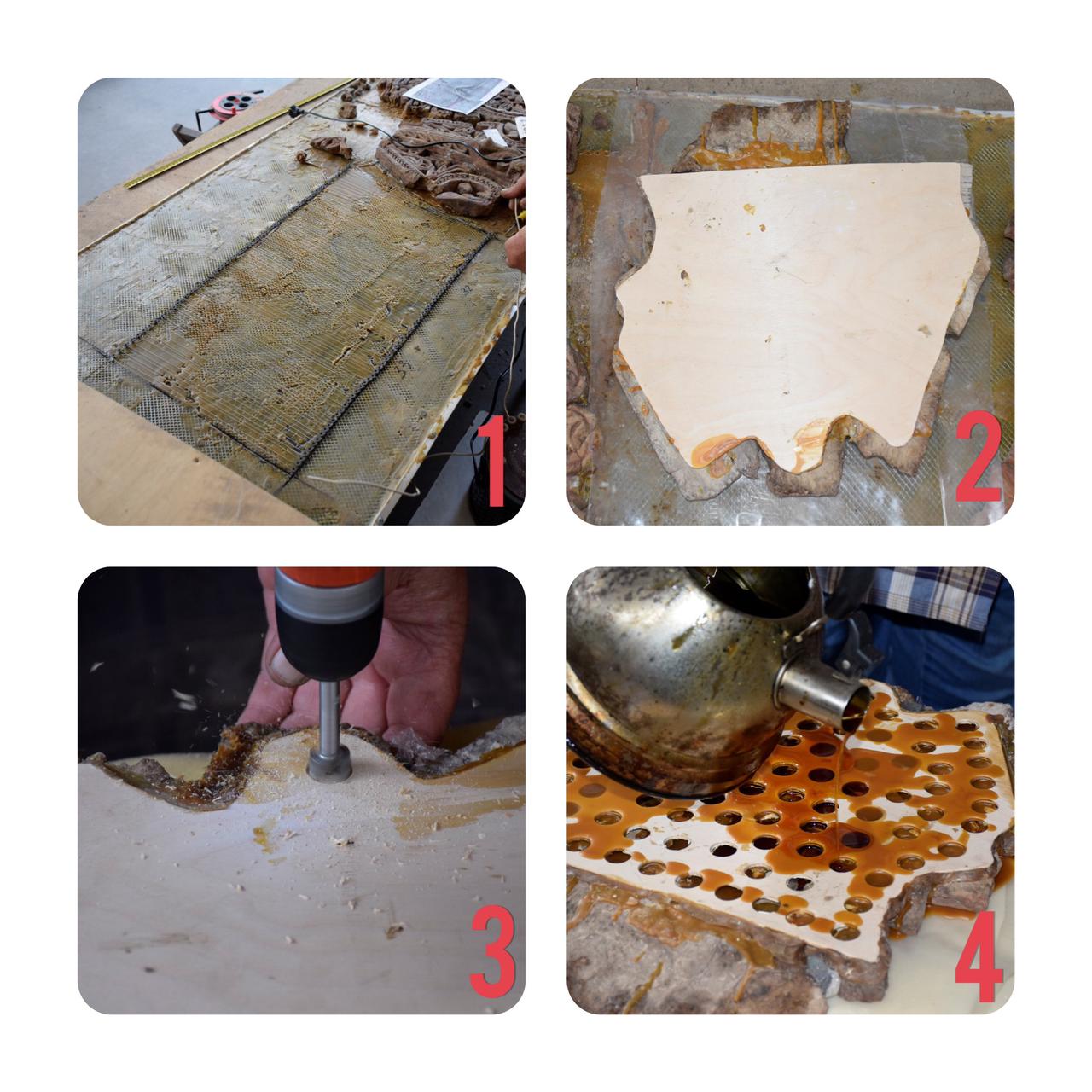 🔶Kulan settlement, VI century-the beginning of the XIII century
1.Replacing the metal mesh with a nichrome spiral
2.Additional backing on the reverse side of sculptural elements of carved decor
3.Drilling holes in an additional substrate to fill cavities
4.Filling of cavities with molten wax-rosin mastic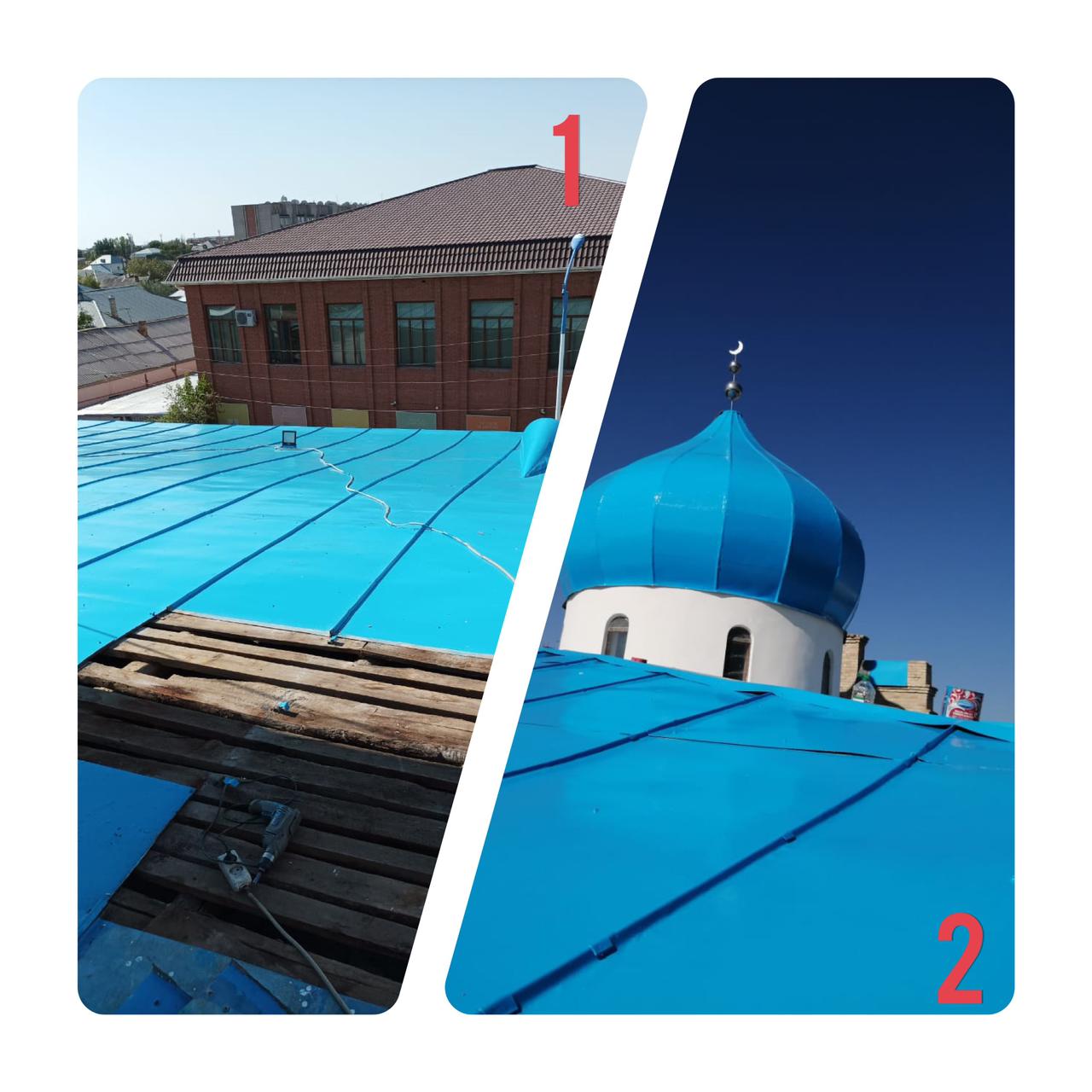 🔶 Aitbay Mosque, Iskan and Kamal Masters, 1878 y.
1.Dismantling of roof sheets and installation of a dormer window
2.Painting of metal sheets of the roof and dome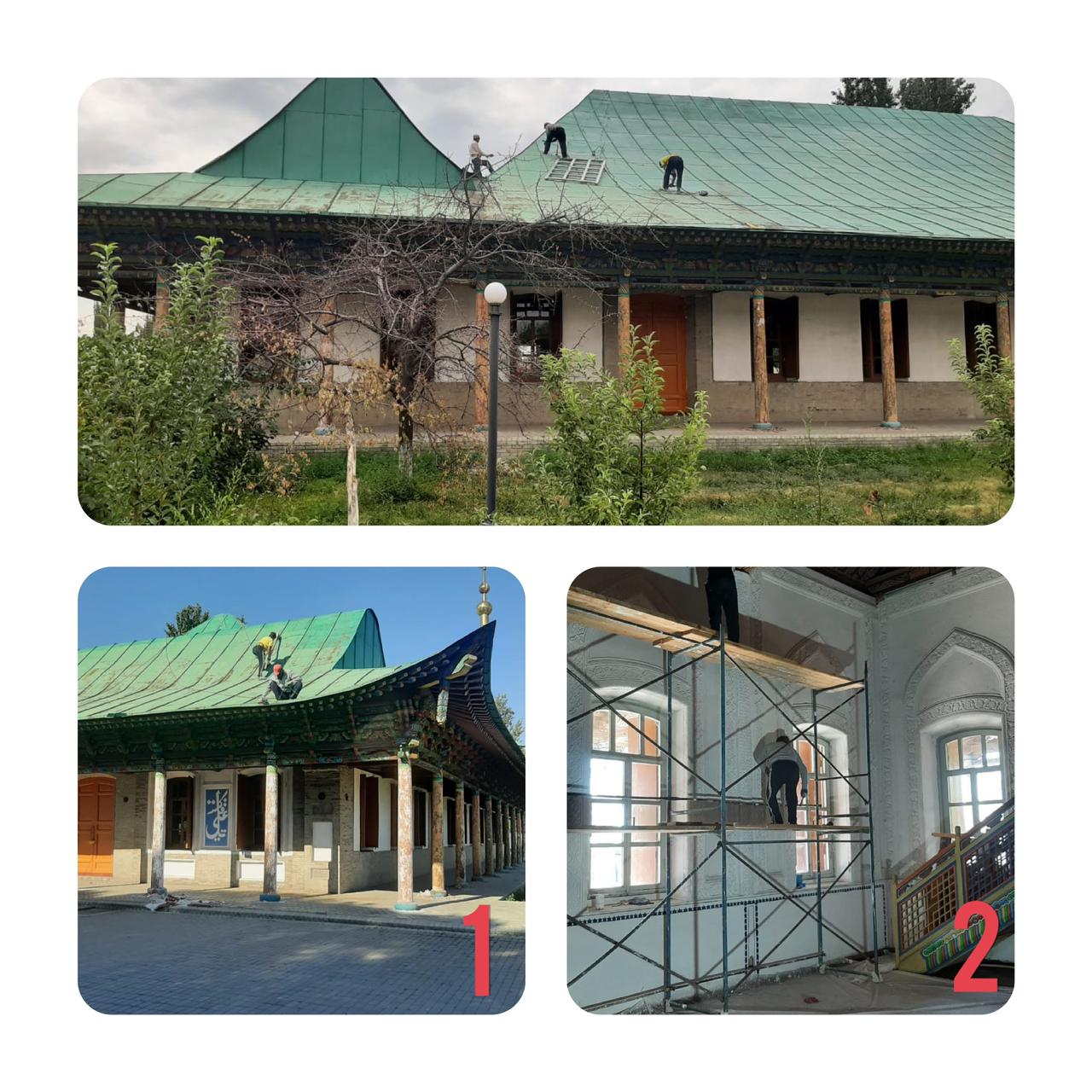 🔶 The complex of the architectural and art museum "Zharkent mosque"
1.Cleaning and repair of the mosque roof, preparation for painting
2.Finishing works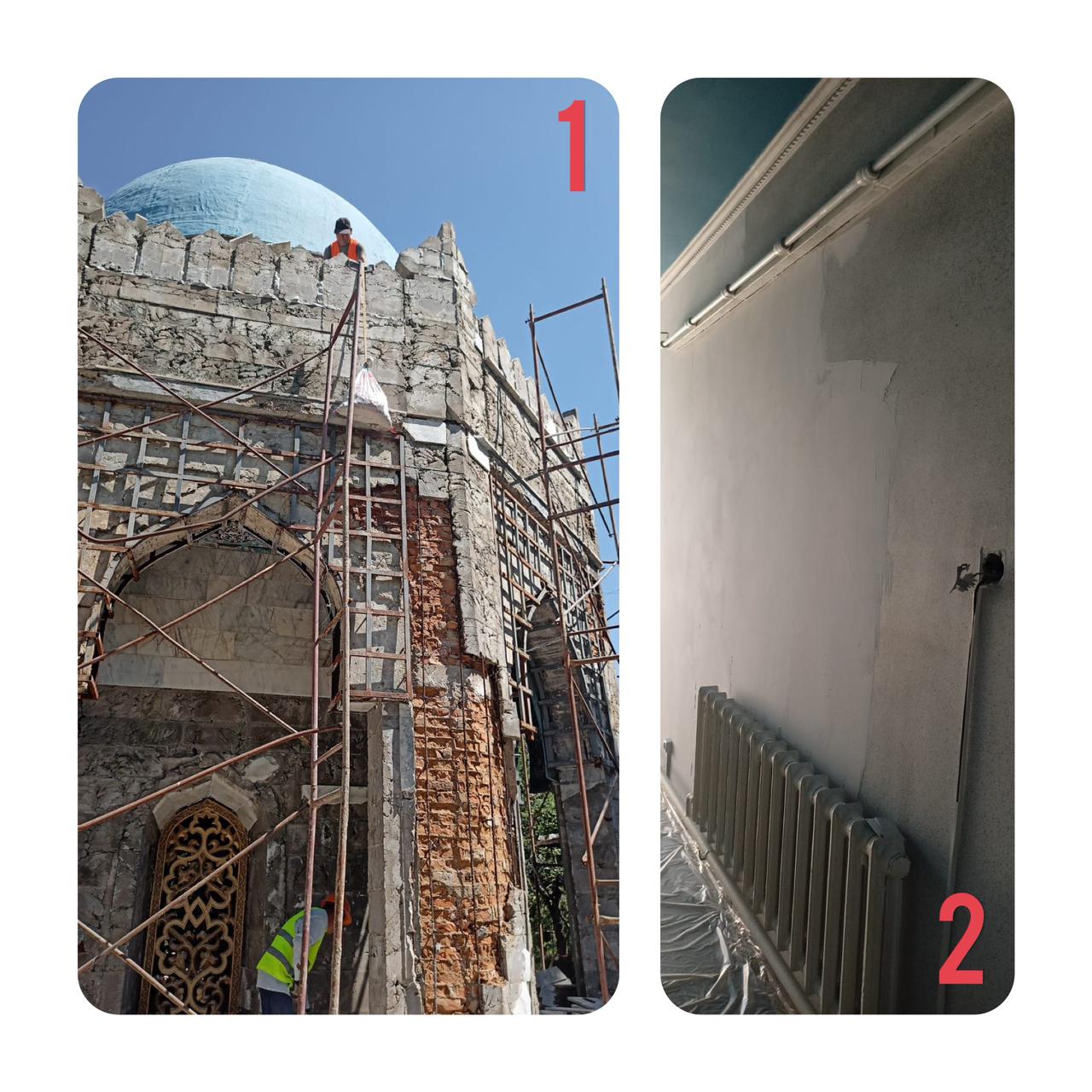 🔶"The complex of the house-museum of Zhambyl" (1938-1946)
1.Dismantling works of the facade of the minaret
2.Interior finishing works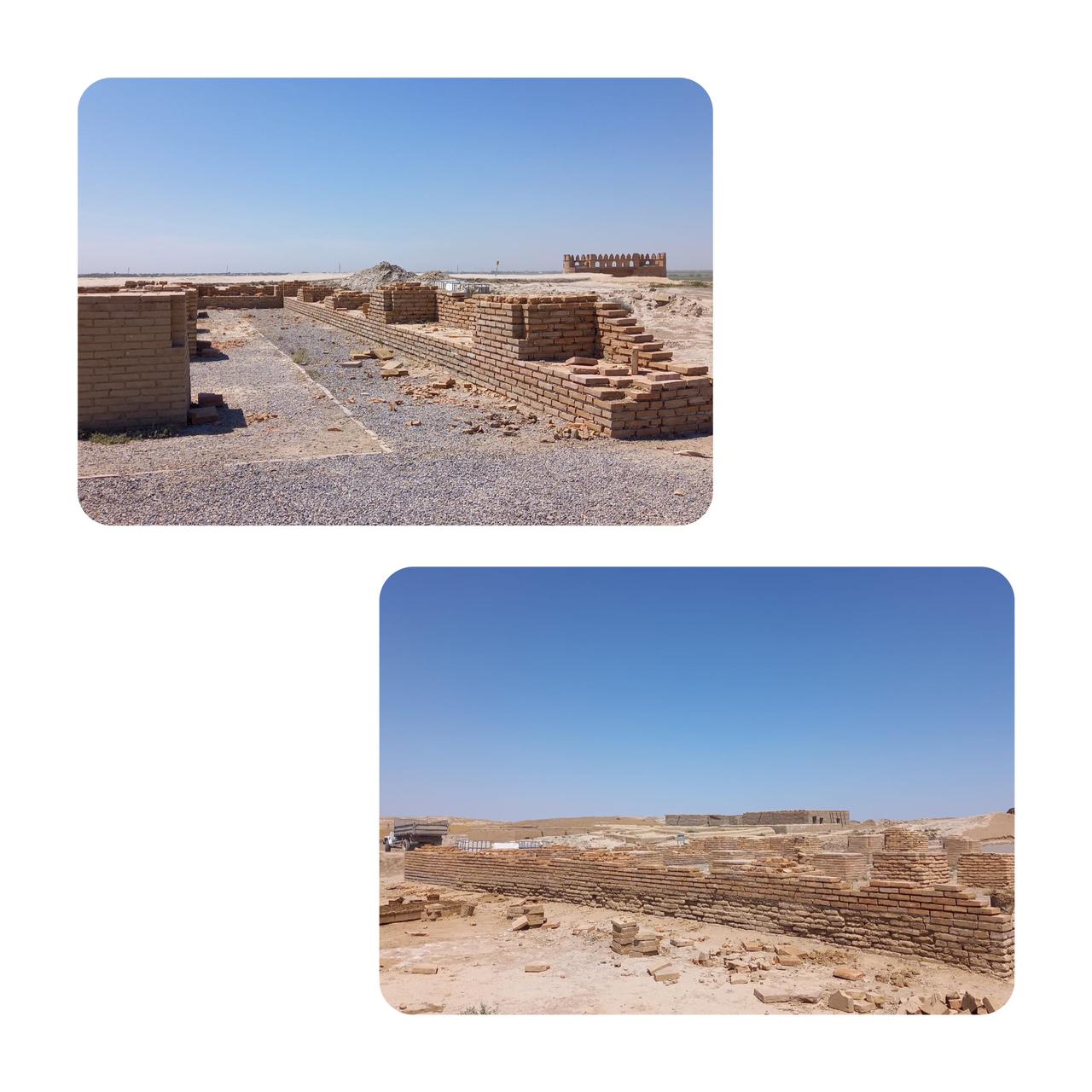 🔶Mosque, XIV century
1.Laying of walls (ruining) with Turkestan bricks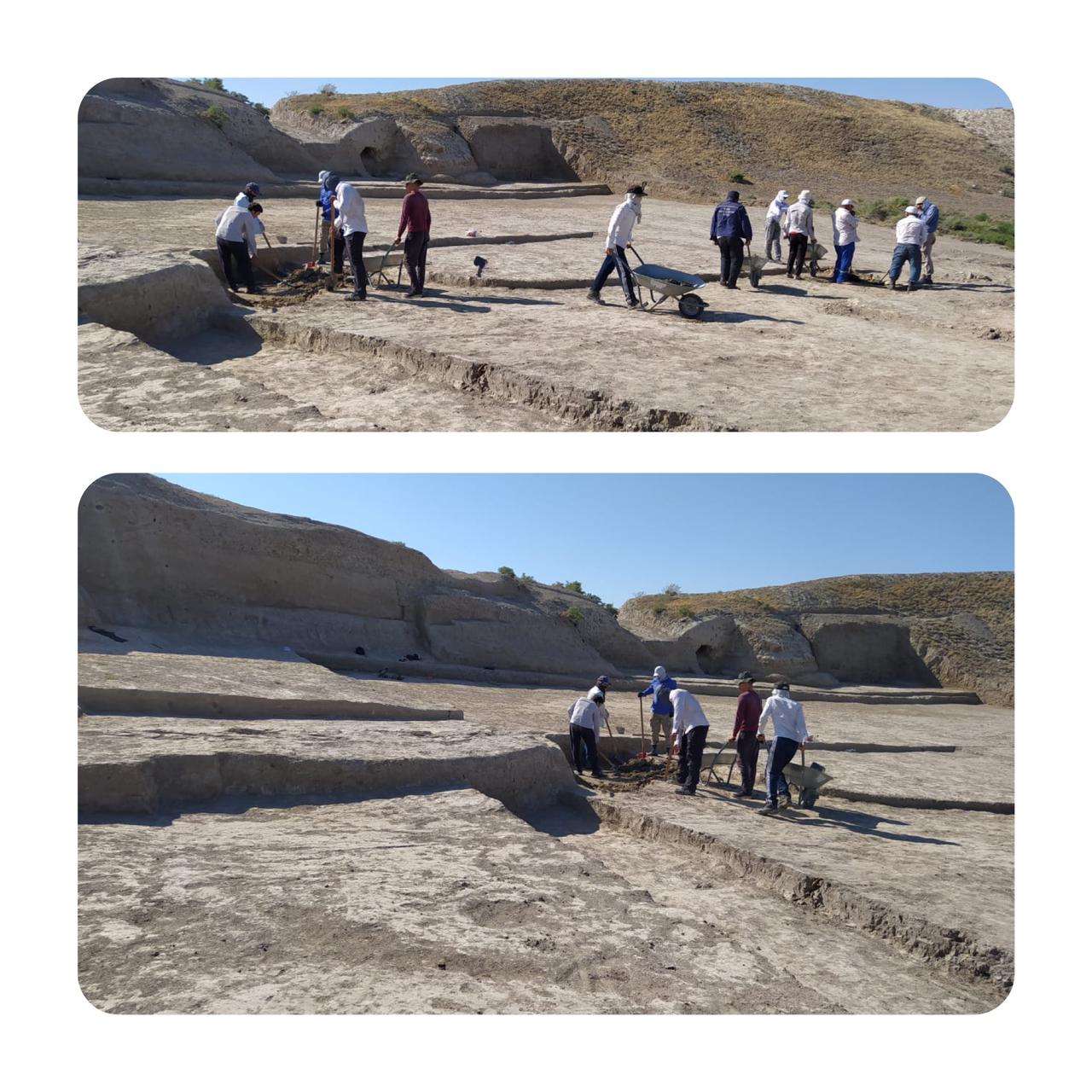 🔶"Darbaza Sufi"
1.Continuation of archaeological excavations