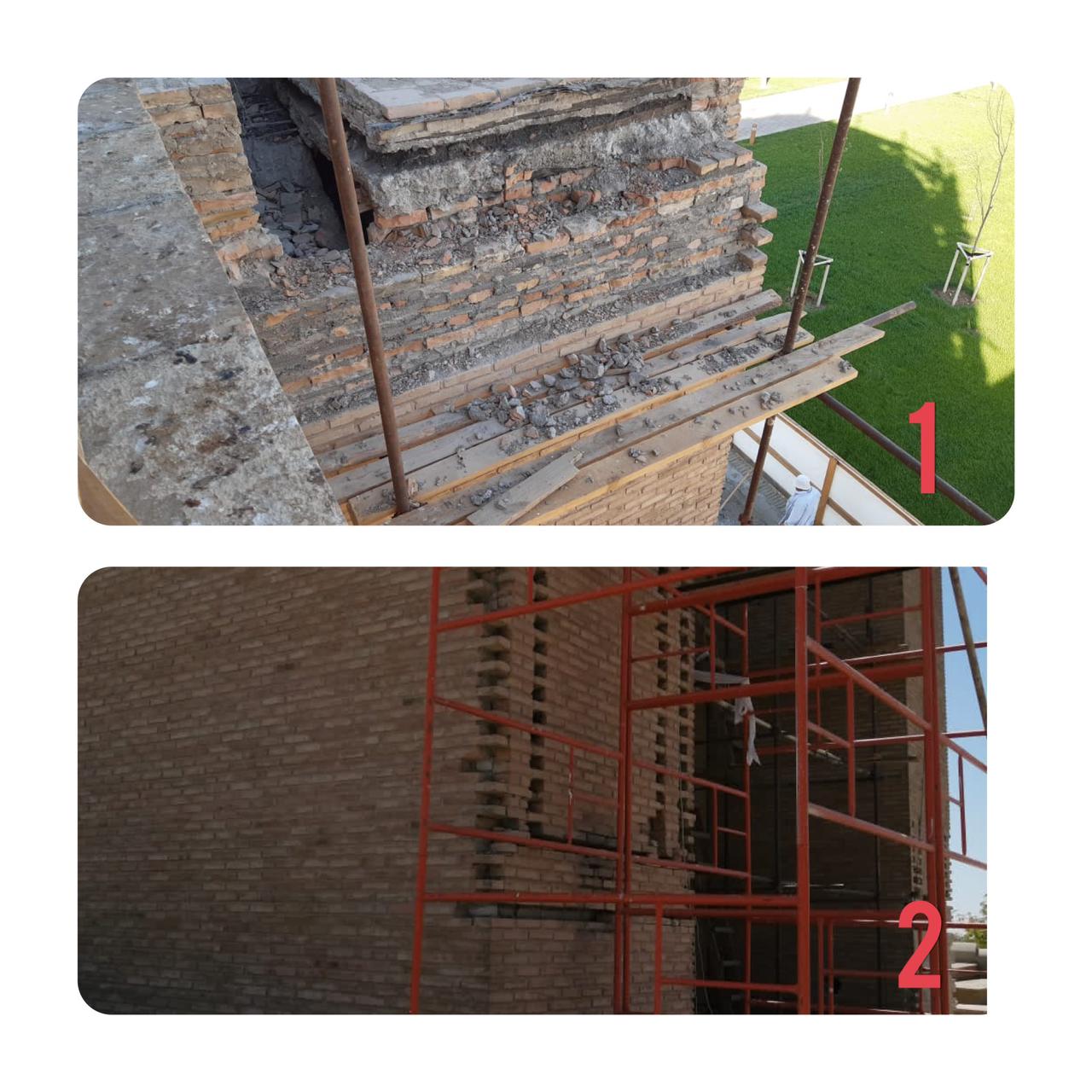 🔶Mausoleum of Rabia Sultan Begim, VI century
1. Dismantling of the portal wall
2. Continuation of the dismantling of the restoration layer of bricks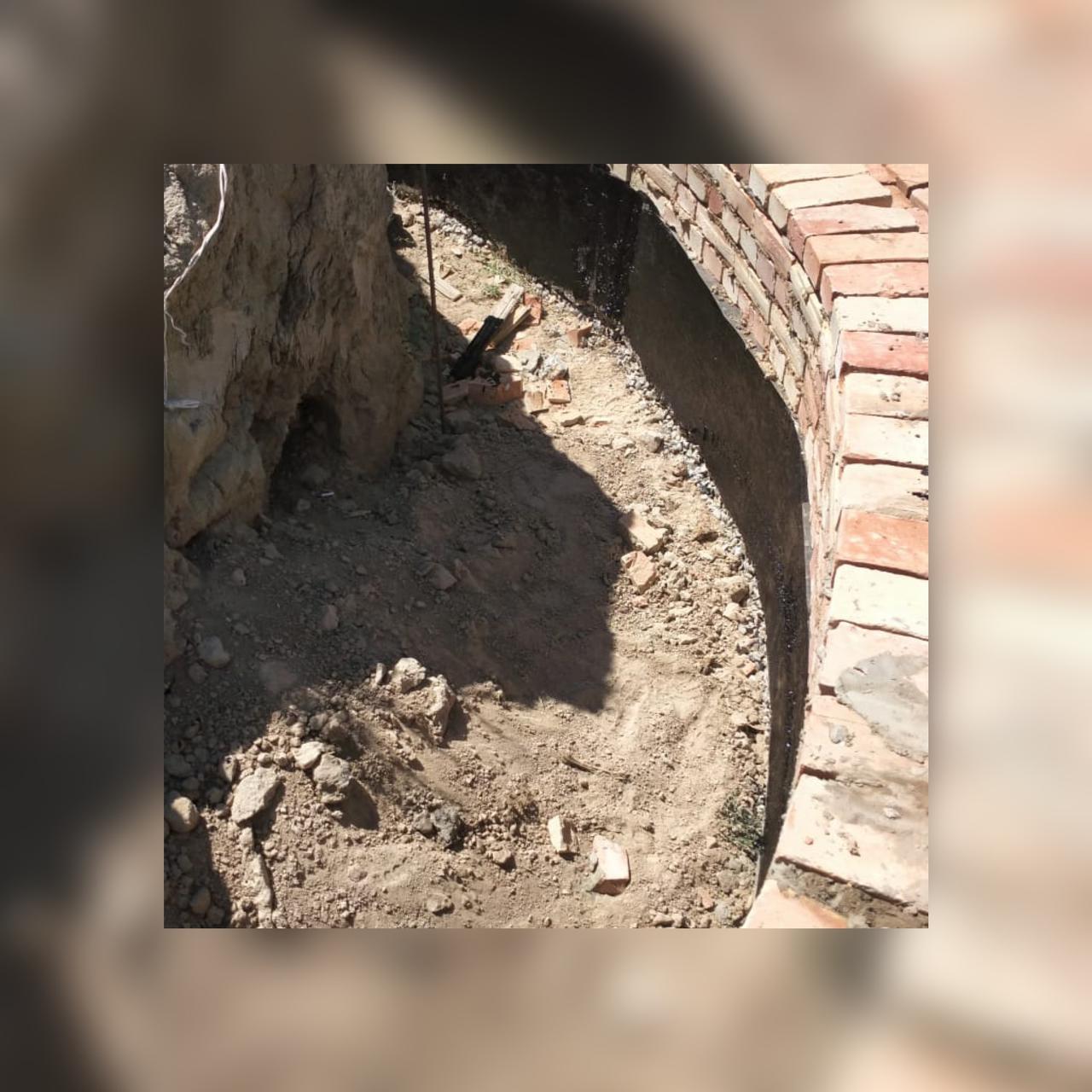 🔶"Zheti ata kakpa", XVII-XVIII centuries
1. Waterproofing of the foundation of the fortress wall tower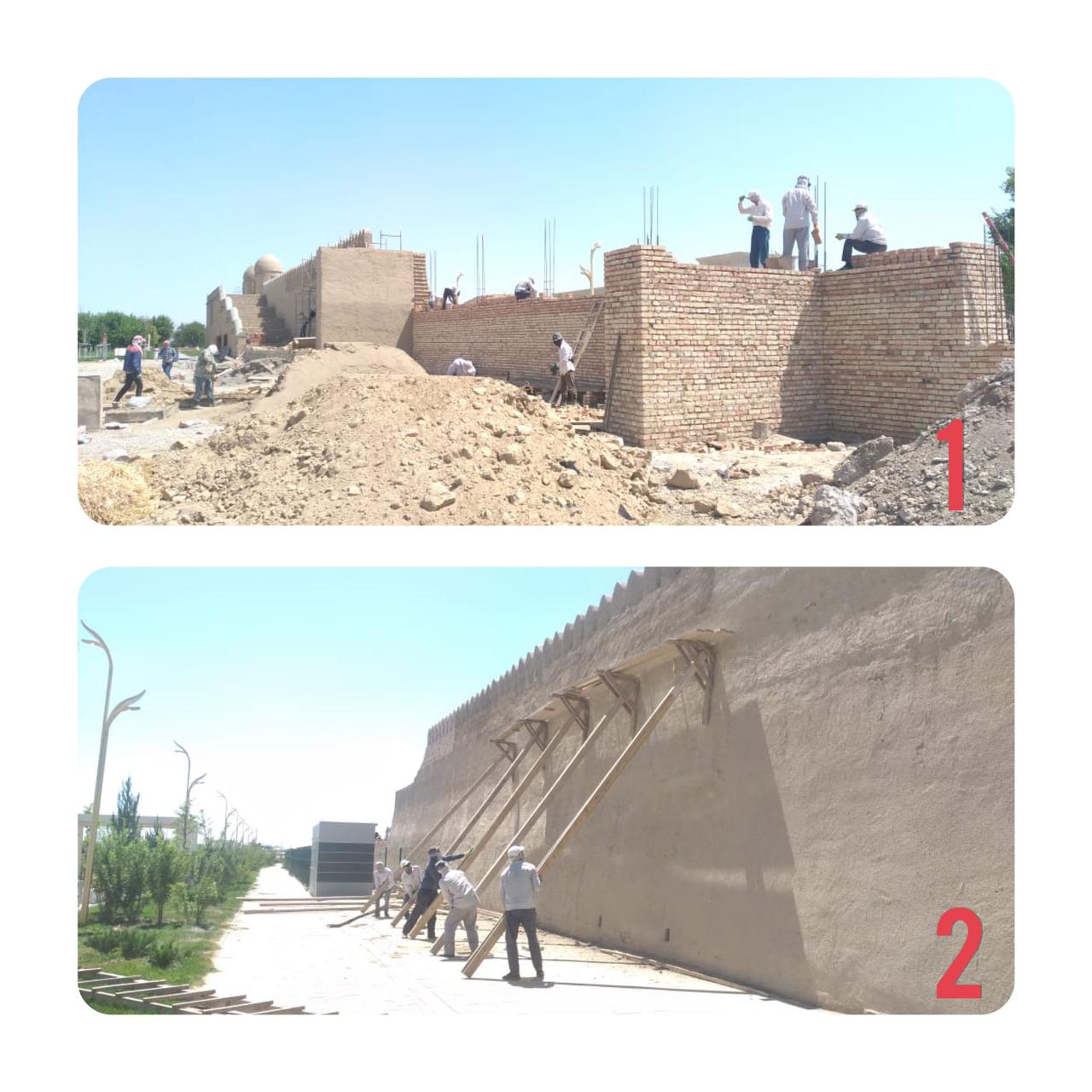 🔶"Musala kakpa" of the XVII-XVIII centuries
1. Masonry walls of the fortress wall
2. Plaster of the battlements of the fortress wall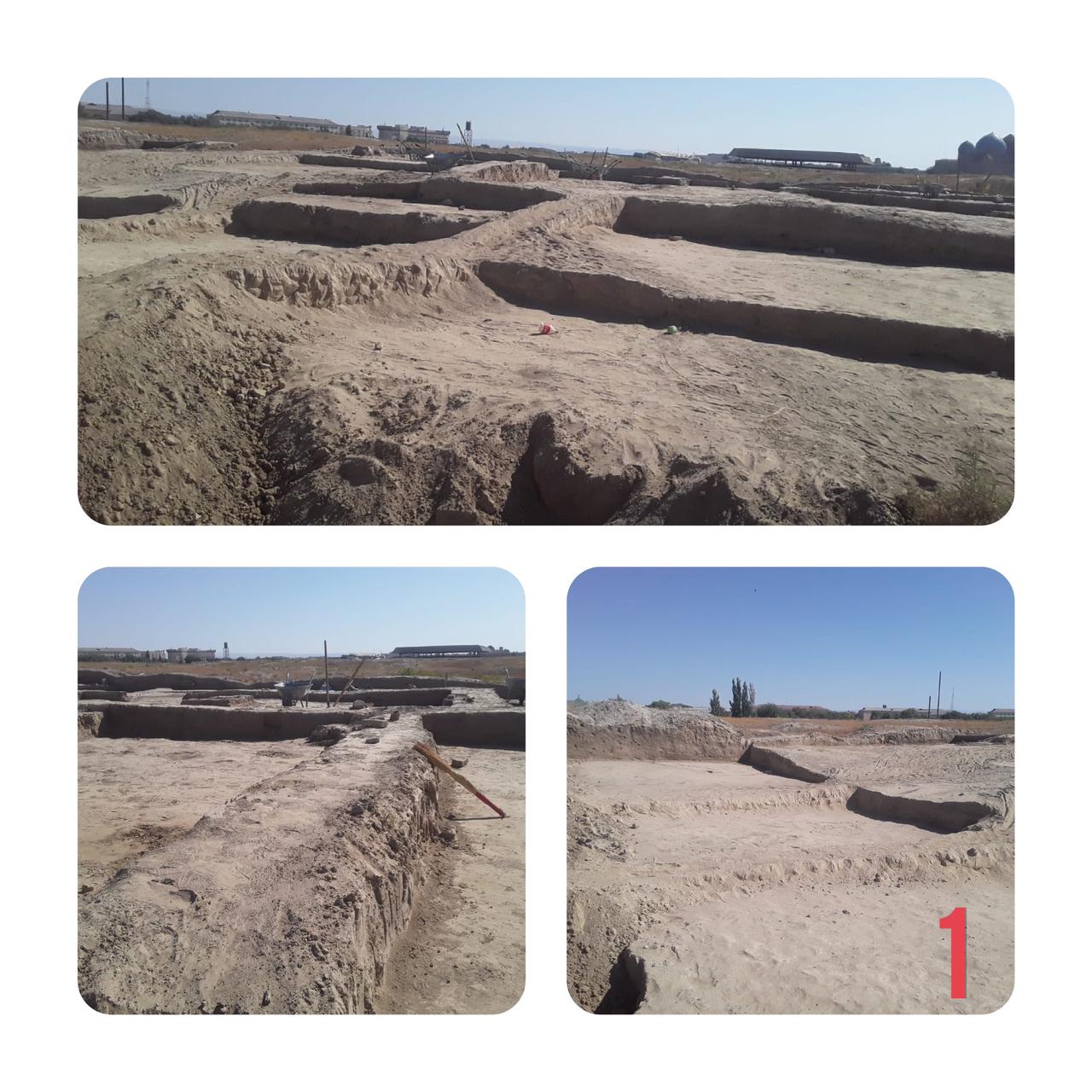 🔶Main street
1. Continuation of the archaeological excavation at the entrance of the Zheti Ata gate /Clearing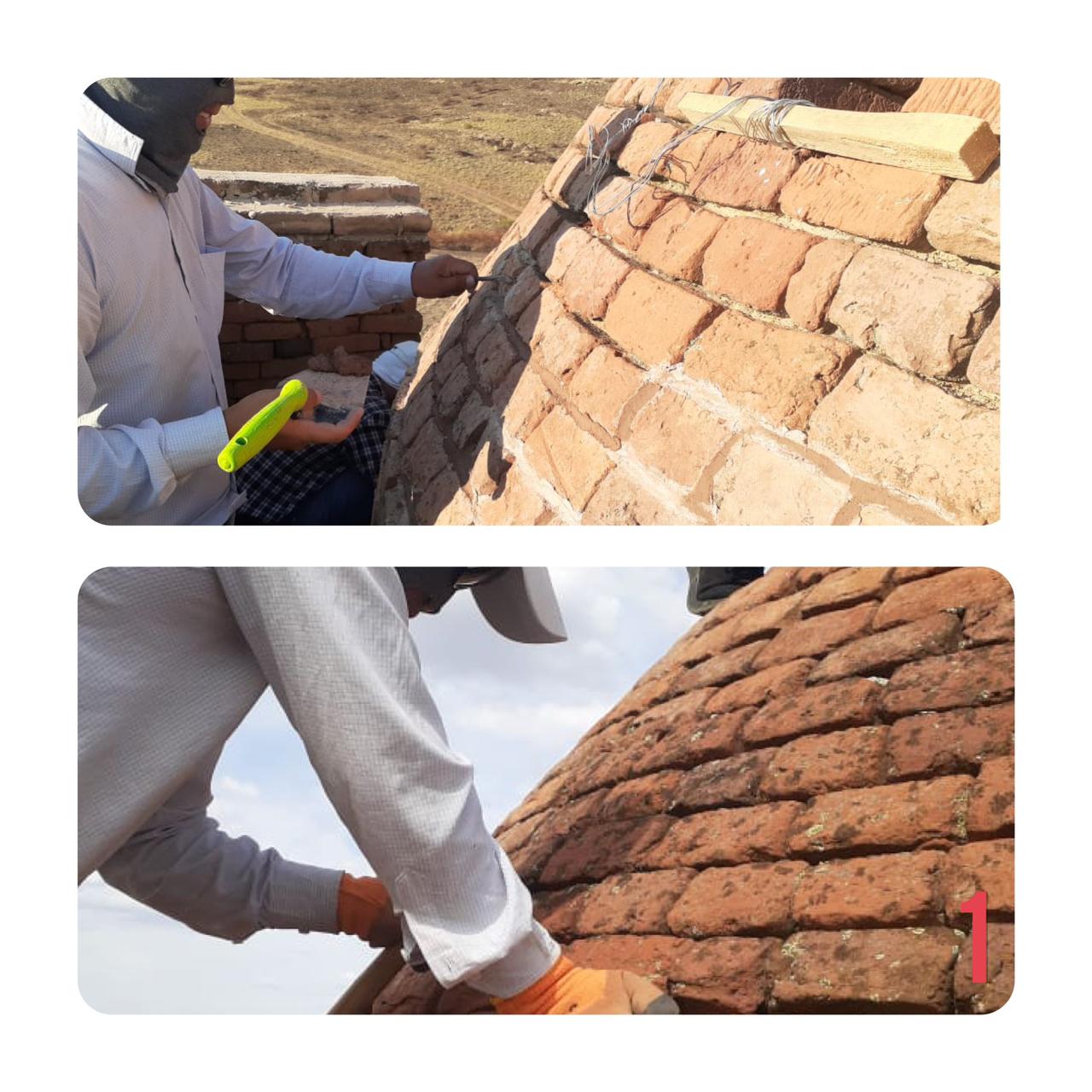 🔶Makat Mausoleum, 1923 y.
1. Clearing the surface of the walls of the facade, the dome of the mausoleum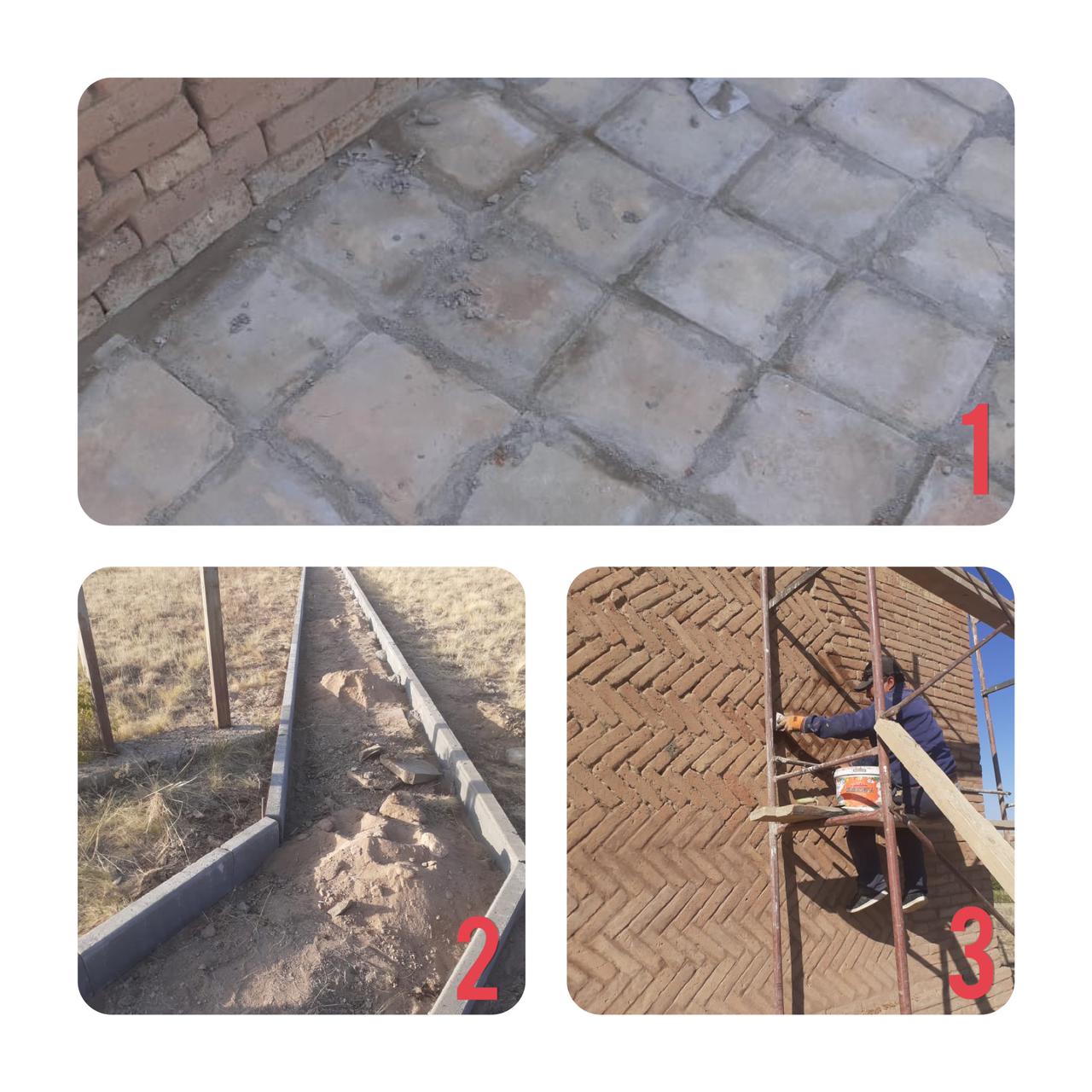 🔶Labak Mausoleum, XIX century
1. Waterproofing of the roof
2. Installation of side stones (curb) on the track
3. Work on the restoration of wall seams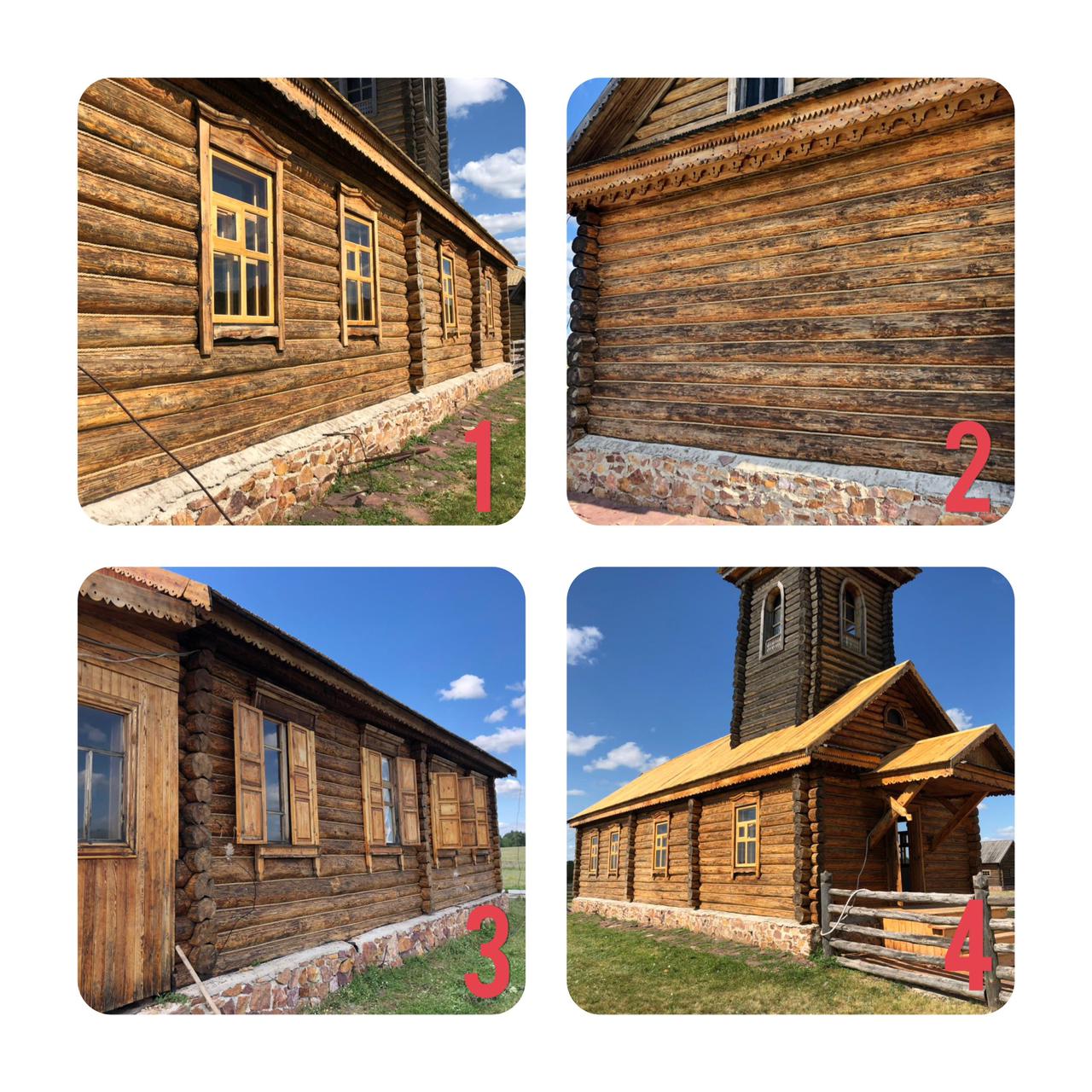 🔶"Syrymbet Manor" (Valikhanov Manor), XIX century
1. Cleaning the facade
2. Repair of the blind area
3. Paint with varnish
4. Painting of the ceiling, walls, painting of the visor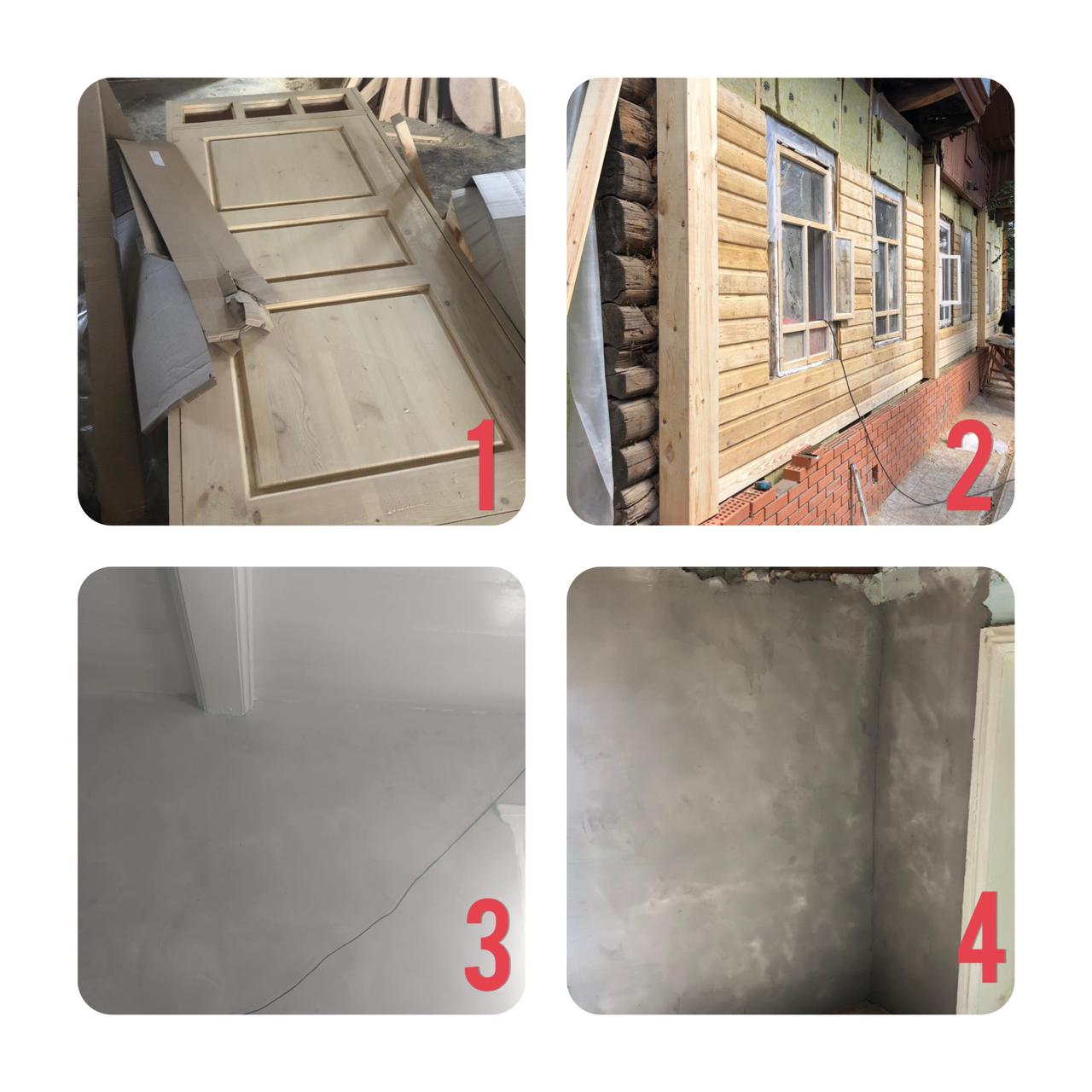 🔶 "House-Museum of V. V. Kuibyshev", now the building of the Museum of the History of the city of Kokshetau, (1889-1905)
1. Preparing for the installation of the door
2. Wall covering with a board
3. Painting the ceiling
4. Plaster walls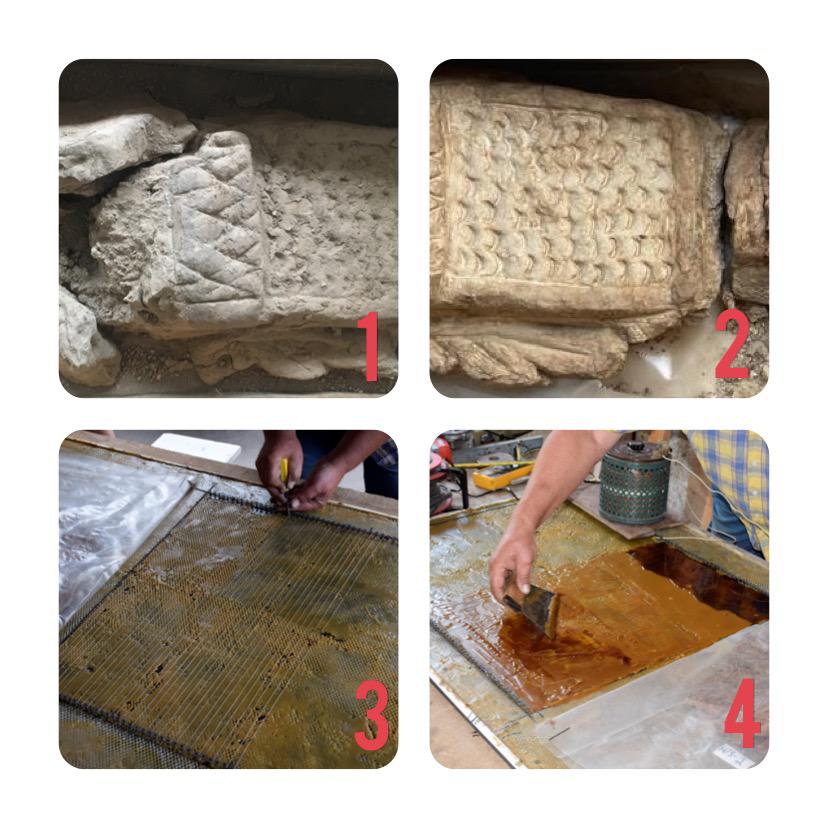 🔶 Kulan ancient settlement, VI century-the beginning of the XIII century
1. Fragment of SZ-3.1 before restoration
2. An example of the restoration of individual fragments of carved clay taken from the north-western wall: identification of shape, color and texture. Fragment of SZ-1 after restoration
3. Preparation of a new base for large fragments: installation of a nichrome spiral instead of a metal mesh
4. Preparation of a new base for large fragments: connecting the spiral to the current, applying a wax-rosin composition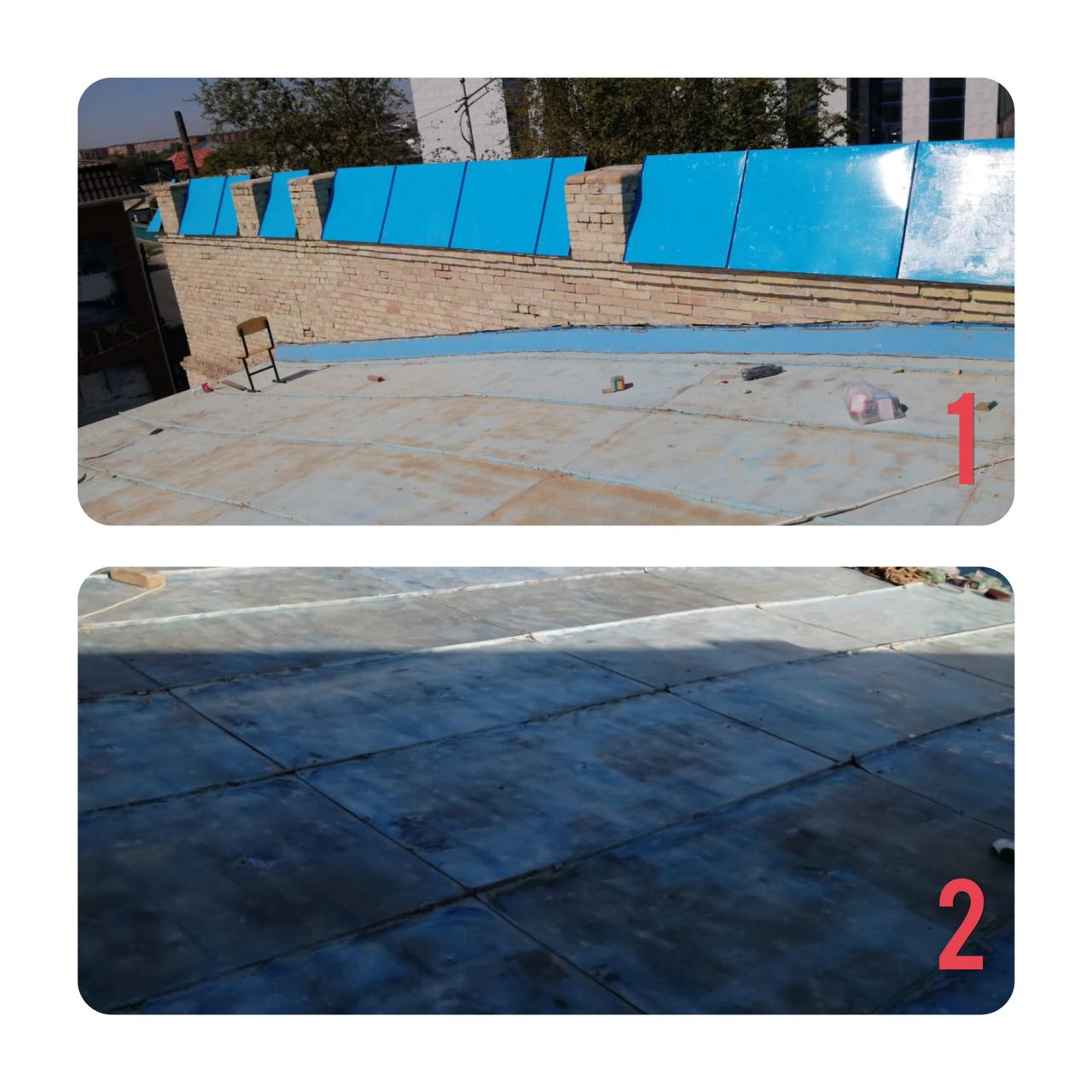 🔶 Aitbay Mosque, 1878 year
1. Installation of metal roof sheets
2. Cleaning of metal sheets of the roof from old paint
🔶 The complex of the architectural and art museum "Zharkent mosque"
1.Work has begun on the restoration of columns
2.Cleaning and repair of the mosque roof, preparation for painting
🔶State Archaeological Museum-Reserve "Otrar"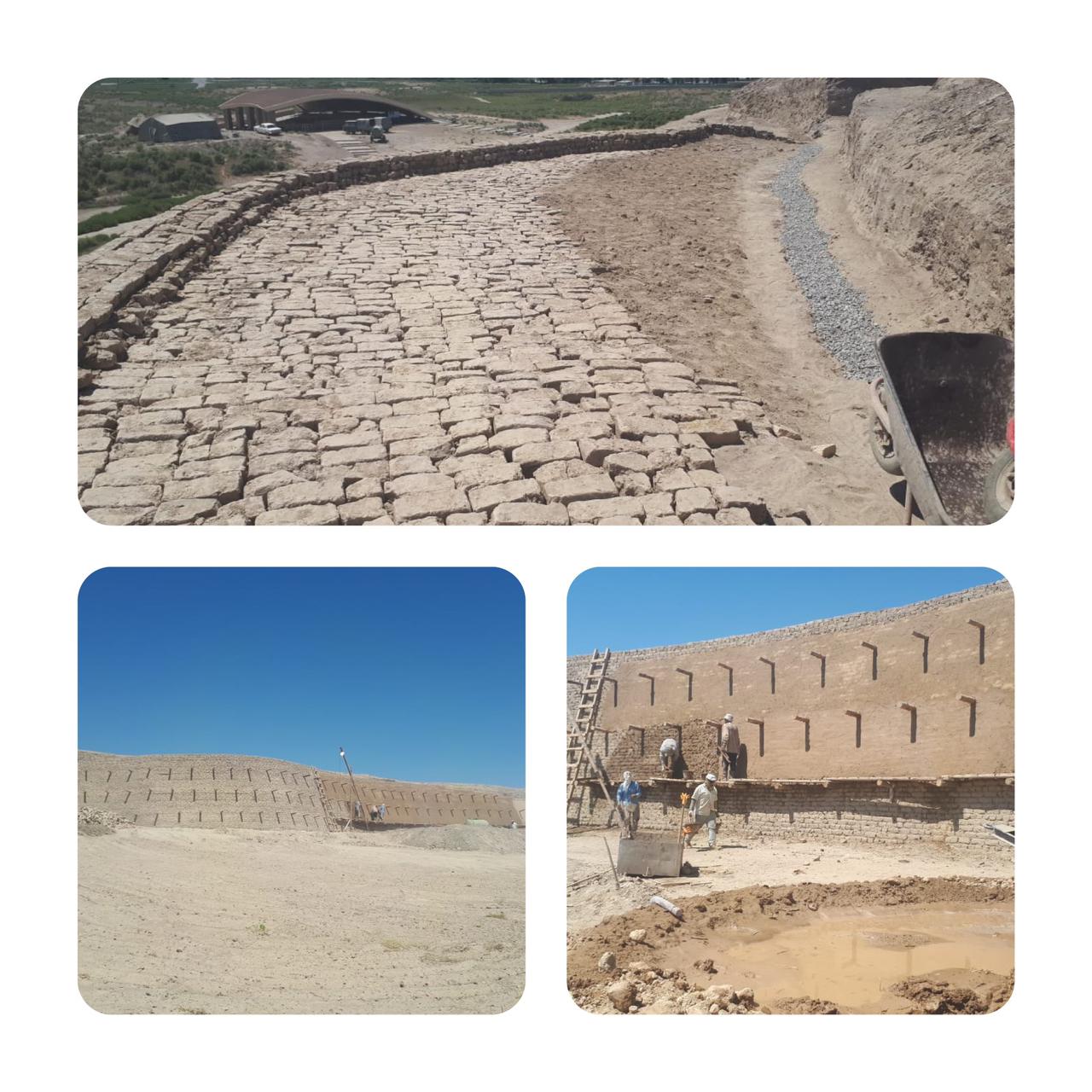 Fortress walls
1. Conservation masonry made of raw bricks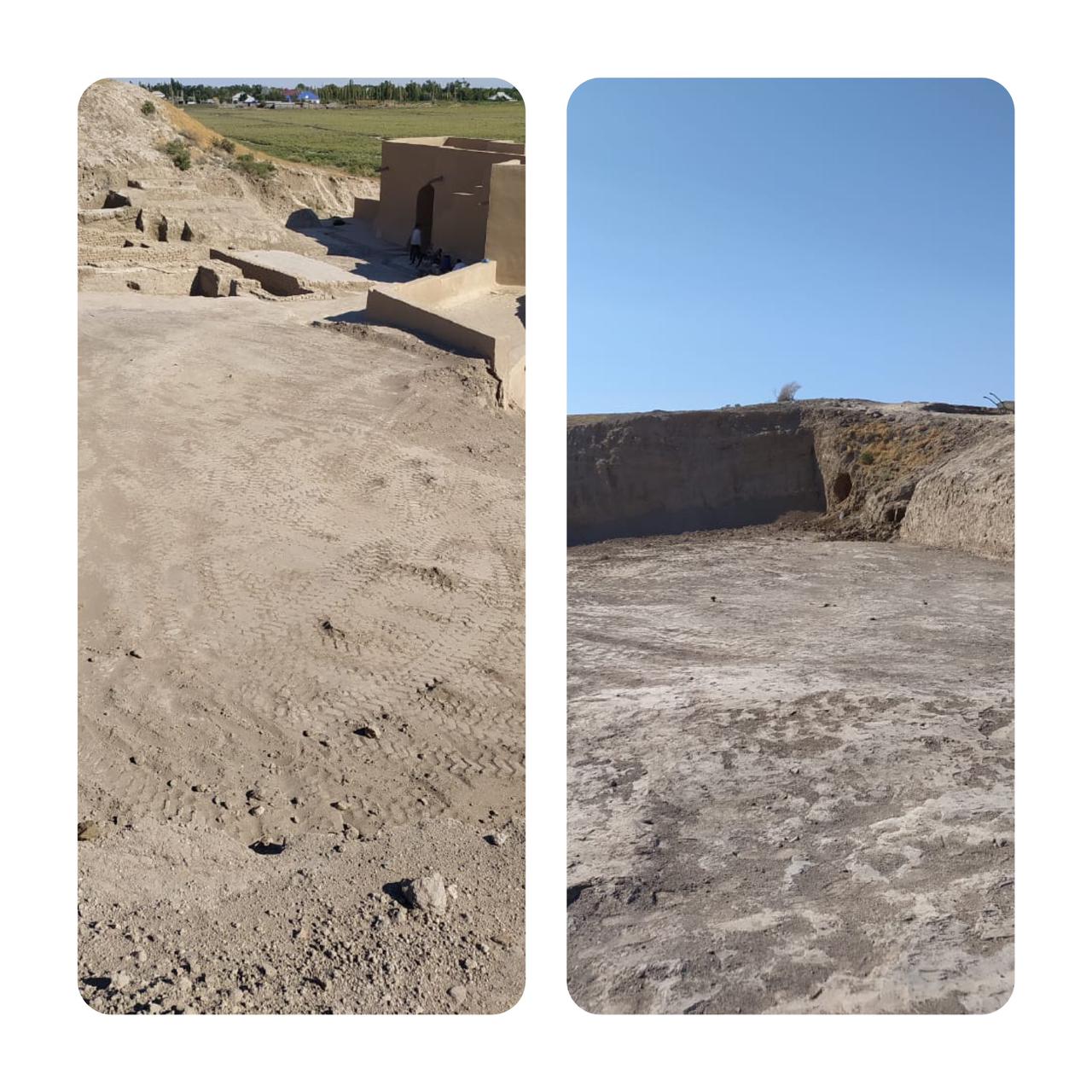 North Gate
1. Research works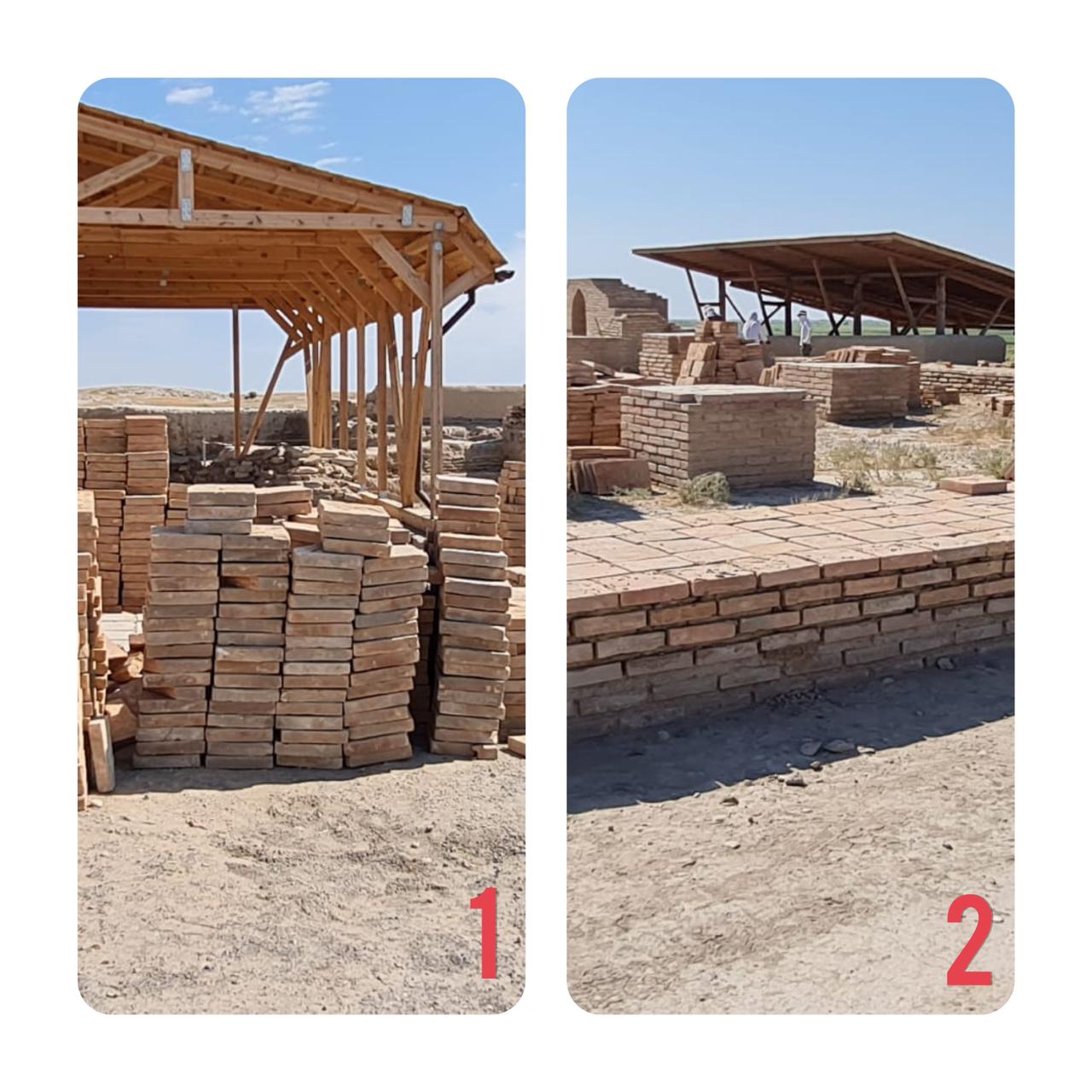 Mosque, XIV century
1. Purchase of materials (Turkestan brick)
2. Laying of walls with Turkestan bricks